Absolutely over the moon, with the service Paul provided- my car had a scratch on the side door and panel, and it has gone efficient, quick and fantastic service thank you

Paint Wizard
Professional Mobile Machine Polishing in Wolverhampton
Has your vehicle lost its shine? You wash and you polish it, but the paintwork just doesn't sparkle like it once did?
Paint Wizard operate a mobile Machine Polishing service in and around Wolverhampton bringing our professional cosmetic repair skills to a location that's convenient to you!
With our experience and skill, we can restore the sheen of your vehicle employing a variety of techniques used by professionals, helping your vehicle regain its appeal.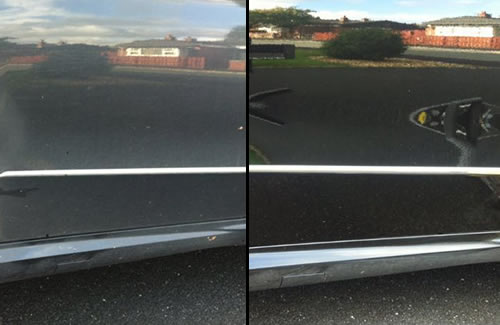 Machine Polishing At Your Location
Our specialised knowledge, equipment and experience enable us to perform minor cosmetic Machine Polishing at your home, your workplace or whatever location you prefer. There's no mess, no need to travel and we'll do the job faster than you'd probably expect leaving you a finish that's as good as new. All our work is covered by our comprehensive guarantee and you can expect a high quality finish and a service that we believe is second to none. Contact us now for a free quotation.