Competitive price backed up with excellent workmanship and colour matching. Punctual, pleasant and very 'user-friendly'. Highly recommended.

Paint Wizard
Professional Mobile Auto Cosmetic Repairs in Wolverhampton
Paint Wizard provide a professional mobile auto cosmetic repair service in and around Wolverhampton, West Midlands, bringing the skills of the bodyshop to your door.
With over 15 years experience, we offer a range of minor repair services including bumper scuffs, paint scratches, dashboard repairs, seat repairs, machine polishing, alloy wheel smart repairs, stone chips, windscreen chips, carpet repairs, colour restoration and more.
If you're near Wolverhampton, we'll come direct to you, do the job without you needing to wait, and provide a repair that's visually perfect (see our gallery) at a price that's affordable. Our work comes with a comprehensive guarantee and our reputation is backed by full public liability insurance.
Paint Wizard are highly regarded by many garages and main dealerships in and around the local area including:
• Mercedes
• BMW
• Ferrari
• Bentley
• Renault
• Nissan
• Volkswagen
• Alfa Romeo
• Mazda
• Hyundai
• Kia
• Subaru
• Ford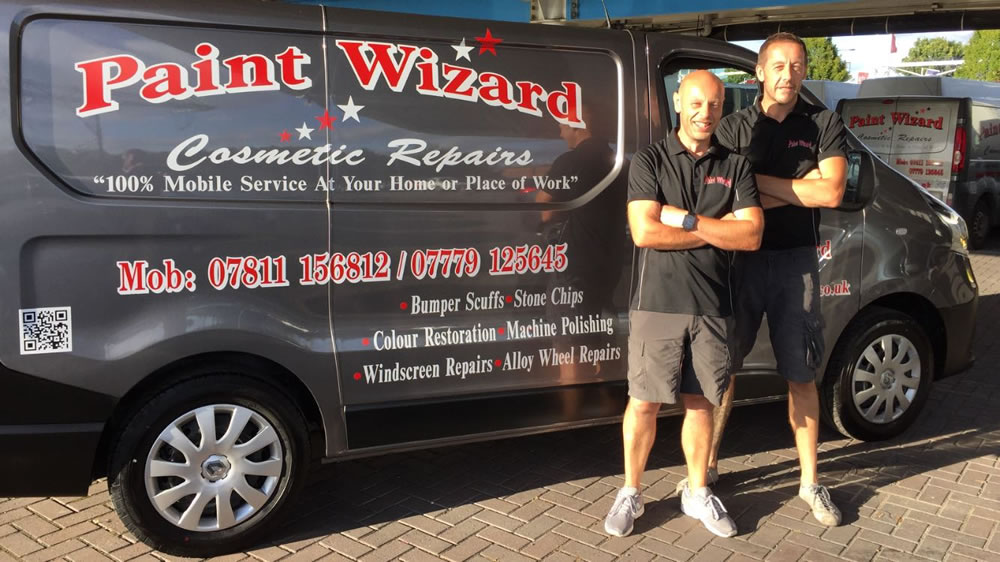 We believe our service is second to none and we invite all our clients to review our services on this website for all to see. Contact us for a free, no obligation quotation. Both trade and public enquiries are welcome.